AIDEA – Accademia Italiana di Economia Aziendale
The CCMGS "history" actually begins with Aidea 2013 where, for the first time, the Scientific and Organizing Committees decided it was time to convert the entire submission, reviewing and approval process into something more structured and, of course, web oriented.
So here's where we had our first chance to put CCMGS (something near to a 0.9 version at the time) "on field".
Aidea conferences take place every two years, so till now we had the opportunity to host three editions.
Aidea 2013 bicentenary conference – Lecce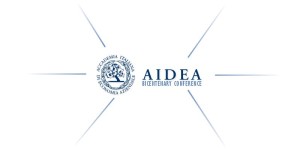 Aidea 2015 Conference – Piacenza

SISP – Società Italiana di Scienza Politica

IEEE

FINEST – Financial Intermediation Network of European Studies


FINEST 5th Anniversary Conference 2017 – Trani
EAUH – European Association for Urban History
EAUH 2018 Conference – Rome
 
FEBS – Financial Engineering and Banking Society
FEBS 2018 Conference – Rome


IGWT – International Society of Commodity Science and Technology
IGWT 2018 Symposium – Rome & Gaeta